NC Licensed General Contractor
NC Licensed Manufactured Home Dealer
COME CHECK OUT OUR NEW LOT MODELS "OFF FRAME MODULARS"
3 BEDROOMS AND 2 BATHS
We Now Represent "Manus Custom Builders"
Crestline
Manis Custom Builders is a family-owned business in Laurinburg, NC. We have one concern with every project that we take: you. We are dedicated to providing our customers the very best product for their hard earned dollar. With over 150 years of combined modular experience, there is no other home builder around that offers such dedicated and professional service.
Welcome to American Homes of Rockwell. We specialize in Modular and Manufactured Homes and is the oldest dealer in Rowan County. Our homes and land/home packages are very afforable. Come visit our sales center today. We are a "North Carolina Licensed General Contractor" and qualified to do VA, FHA and USDA type housing.
General Contractor for Residential, Commercial and Additions.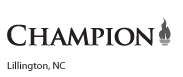 Crestline
Click on Logos to go to the Manufacturer Websites to see models and floorplans
If you see a Home that you like from these manufacturers, call us and we will get you a price. If you see a Home from another manufacturer, we can have it built for you.